What are the current challenges for the talents in the wine industry and how do you master them? Fernando de Zavala is an expert in this field and provides a guideline that also serves as a checklist for every winemaker out there no matter the size of the company.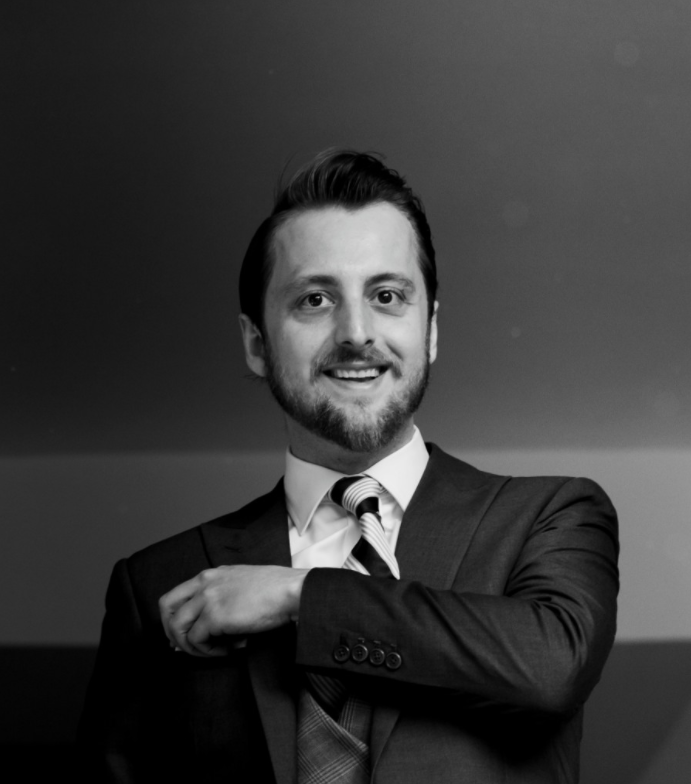 Fernando de Zavala
Fernando de Zavala is a Partner based in the Barcelona office of NGS Global. He graduated from the University of Otago in New Zealand and earned a full scholarship at Georgetown University in Washington D.C. for postgraduate studies.
Mr. Zavala brings a global background of experience with over 11 years of experience in the Americas, 12 years in Europe, and 7 years in the Asia Pacific region. His main field of work is recruiting for the wines and spirits industry especially in regards to internationalization.
In the past, he founded an award-winning placement agency in China. His entrepreneurial efforts led to strong ties to China.

Challenges in the wine industry
New markets
Wine producers will have to be more tactical and opportunistic toward their export markets. There is a growing necessity for understanding the competition in the destination markets. Each market has different challenges, regulations, and very importantly cultures. Export does not always equal export. One has to go for priorities to find a matching market with increasing demand and trade opportunities.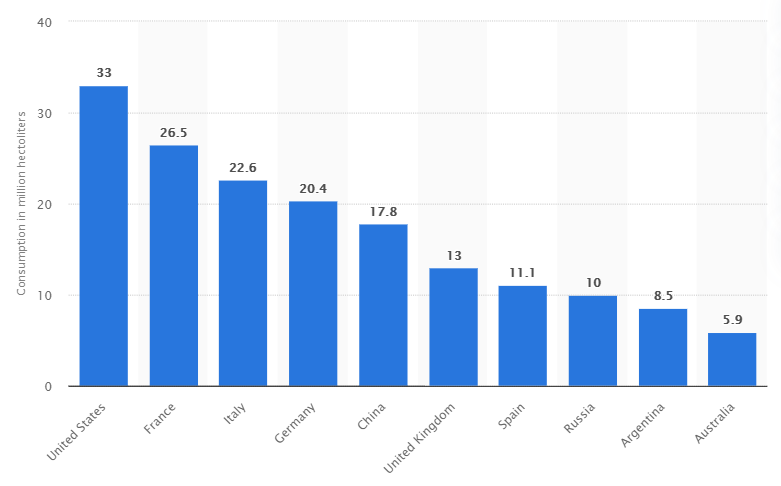 As an example, China consumes a massive 18 MM hectoliters of wine. This is already more than half of the amount of the United States with 33 MM hectolitres. Chile for instance places its cards right by building up strong ties to China which results in the fact that over 12 percent of Chilean wine exports go straight to China. The trend is increasing.
In addition to the uprising markets, countries like Italy and France have a steadily decreasing local consumption per capita since the '50s. With this in mind, these countries are the most committed when it comes to exporting premium wines. Instead of fighting the trend these countries adapted and looked for new export markets like China and India. Red wines from France or Italy are now perceived as a fine present for Chinese New Year occasions or as a prestigious gift for business partners.
Adapt to the demographic change
Another underrated fact is that the so-called Babyboomers will soon be out – Millennials and Gen X are in. This has the single biggest potential to make or break the wine industry. It is crucial not to blend out this information. We need to be innovators. We need to educate and appeal to new palates with different tastes, ways to communicate, and buying behavior.
Selling online, developing a digital marketing strategy, or having an Instagram account is already a must if we want this generation and the next generation to enjoy our precious wines. The industry of strong spirits and non-alcoholic beverages already jumped on the right bandwagon. It will not be sufficient to rest on one's steady customers of today.
A great example would be the online strategy of Concha y Toro that takes good care of its website and social media channels. This does not just apply to large companies. It is especially for smaller wine-makers like Weingut Diefenhardt a great opportunity to transport its authenticity by using its Instagram channel.
Reputation is key
A flourishing bulk wine industry might have a positive economic impact on certain regions. However, it has an entire string of consequences with regard to the reputation and profitability margins throughout the whole national wine industry. The global demand for bottled wine is highly based on the reputation of the exporting country. France and Italy are both very confident to ask for higher prices due to their positively perceived reputation.
In contrast, countries like Spain and Germany come in 3rd and 4th. This is highly related to their millions of hectolitres of bulk wine they export each year. Yet, Spain and Germany do not need to hide. They both have prestigious wineries with hundreds of years of experience. These wineries produce excellent wines maintaining a great quality/price ratio.
Instead of fighting a price war, wineries need to be confident enough to set higher prices and make us of their prestigious family tradition. This does not only help their own revenue streams but also supports the entire national market.
Experts on every level
"A big challenge for talents in the wine industry is the understanding of all three fields of the industry: viticulture, oenology, and the wine business. One does not go without the other.
This does not only apply for small or mid-sized wine producers or family businesses but also for larger companies.
A deeper understanding and experience in these fields are important requirements.
Experience is also needed when it comes to sensory – being able to taste different wines and distinguish on a professional level.
All these qualities make talents in the wine industry real all-rounders."
Prof. Dr. Prof. h.c. Gergely Szolnoki holds the professorship for market research at Hochschule Geisenheim University in Germany.

Foto: Axel Gross – www.grossaufnahmen.de

Checklist: Finding the right talents in the wine industry
Good talents in the wine industry are not always easy to find. There are certain criteria one should be looking out for before signing the labor contract.
Knowledge is key: Global-minded executives that really understand trade and that are knowledgeable of the ins and outs of free trade agreements and how to use them. Regulation differences between bulk and bottled wine, taxation matters, or trade barriers are not to be underestimated.

Dynamic solutions: Attracting young dynamic digital natives into a traditional agricultural business is key for the survival of some wineries. Ensure that Millennials and Gen X enjoy the drink as much, if not more, than their parents vs. other drinks. This talent will be key for a better Direct-To-Consumer-Strategy which has better margins and can have more recurrence.

Overcoming branding reputation: High subsidies and huge zombie competition in some wine industries and in some countries have made wine cheaper than bottled water in some cases. Executives with strong capabilities to innovate, think outside the box, and develop new ideas will be rewarded and able to justify a profitable margin.

Explore new markets: Engaging new markets is difficult. This is, however, a once in a lifetime opportunity to educate and engage new drinkers in your way to understand wine. The Asia Pacific in general and India, the Philippines, and South Korea specifically are worth looking at.

Agile and multi-channel strategy: Covid19 has created a tremendous crisis in the wine industry. Hotels and restaurants were forced to close. Hence, order books suffered the most. Sparkling wine was hit the hardest as it is bought for celebrations like weddings, birthdays, anniversaries, etc.). Being agile helps to quickly open up new ways of commerce by e.g. setting up an online shop.

Diversity matters: It is crucial to have a widespread sales market. Offering only one product is quite risky. Hence, it is important to be open-minded toward a diversified portfolio of wines and sales channels like B2B and B2C as it may help compensate losses from various crises.
"Get smart and talented individuals in key countries and make them feel part of the corporate family! This way you gain new insights and direct access to new markets while avoiding cultural and communication barriers."

Fernando de Zavala