Christopher A. Marinello is an expert when it comes to stolen or looted art. Fighting crime in the name of art and culture is his passion and daily work. Besides being a litigator, Chris is also an adjunct professor at Ca' Foscari University in Venice and an entrepreneur establishing Art Recovery International. The joint Italian and US-citizen grants us exciting insights into the fascinating adventure of art recovery.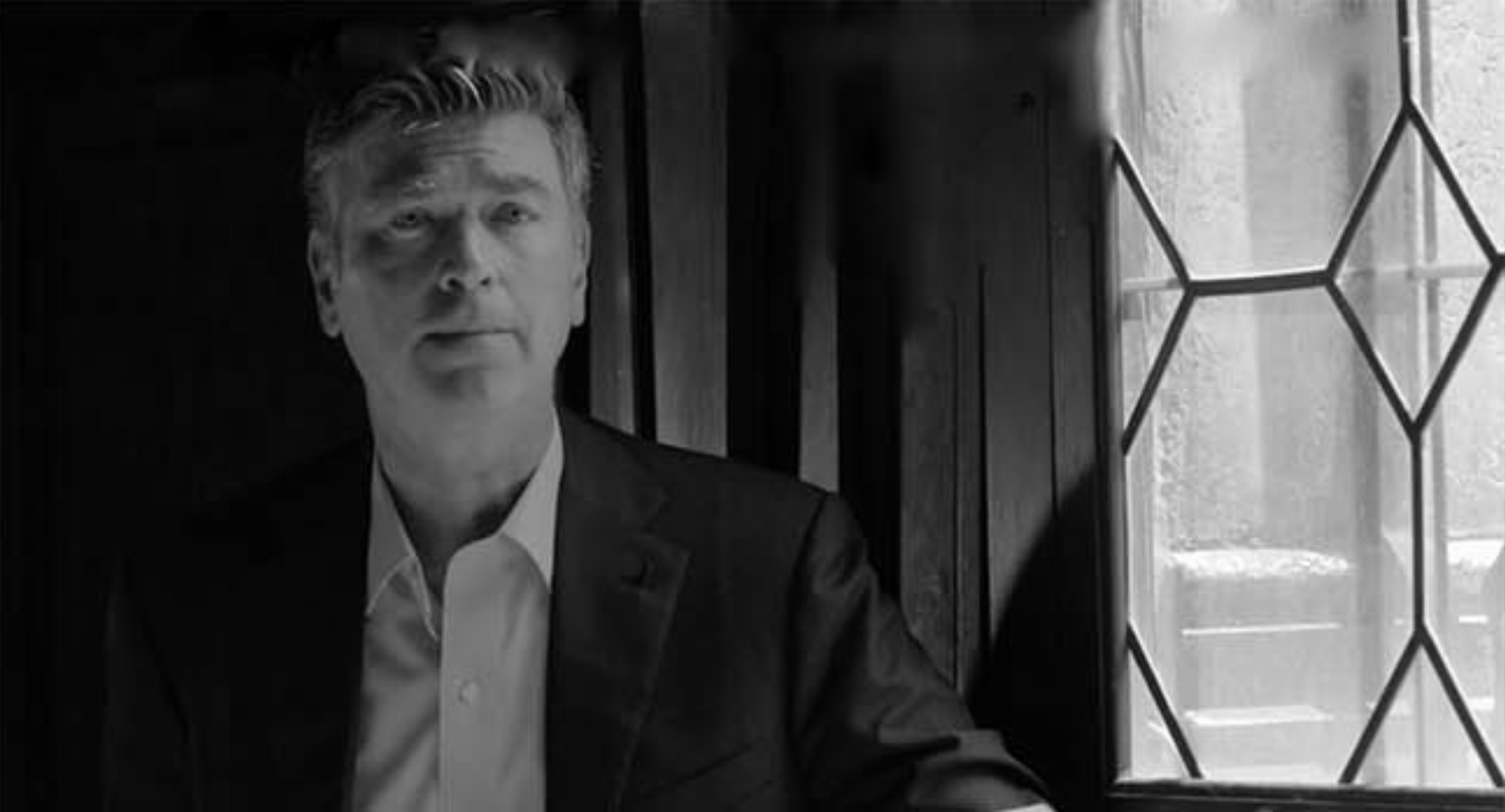 At what time in life did you realize that you want to work in the field of arts?
Many years ago, I went to art school to explore my love of drawing and painting. I was not particularly talented and, in fact, I was encouraged by my teachers and family to go to law school instead.
I developed a law practice representing artists, dealers, galleries, and insurance companies which kept me close to my affection for fine art and design.
What was the trigger for you to set up your own business ?
When you work in art crime and art recovery, there are many temptations. The only way I could control my destiny and preserve my personal code of ethics and professional responsibility was to start my own business.
I work with who I want, when I want and the way I want. I am fortunate to be able to take the cases I truly believe in. I expect my clients to be honest and transparent (which can be difficult in the art world) even if they need me to get them out of an unpleasant situation.
My clients are theft victims, art collectors, and insurance companies. Increasingly we are working with art dealers and art advisors who require assistance resolving complex title disputes over fine art in a discreet fashion.
The heist at the "Grüne Gewölbe" in Dresden hit international news coverage. What does your experience tell you? Do you think they will find the criminals behind it?
Hollywood would have us believe that art theft is exciting and romantic. There could be nothing further from the truth. The people who committed this crime in Dresden were cold-hearted thugs with zero consideration for the importance of these objects to the people of Saxony and the world.
This gang would steal from their own mothers if given the choice. The theft was violent, brutal, and designed to produce cash for the perpetrators. Right now they have hidden the jewelry in various locations until they can break up the stones for re-sale or find an offer to their liking.

Sadly, there are buyers out there who are less willing to perform due diligence on the objects they acquire. Buyers such as these risk losing their entire 'investment' if you can call it that. While I am confident that the police will eventually catch the thieves, I am afraid that the more time that passes, the lesser the chance of seeing these objects again, intact.
Do you think that there will be less crime in the future due to better security measurements?
Unfortunately, crime will always be with us. Advancements in technology can be a double-edged sword. Technology has helped us develop databases, share information on crime and criminals, and has created vast improvements in security. However, criminals are using technology as well and those on the right side of the law need to keep one step ahead of the thieves.
We are seeing new forms of art crime with criminals using technology to create fakes, forgeries (including wine labels) as well as hacking into gallery records to divert funds to their own accounts.
What has been your most interesting case until now?
Many of my Nazi-looted art cases have some interesting and unusual elements to them. The Gurlitt case in Germany (I recovered a Matisse for the heirs of Paul Rosenberg) had so many twists and turns like a roller coaster. I was up against the vast bureaucracy of the German government and had to develop a strategy that would see the restitution of a Nazi-looted Henri Matisse painting to the rightful owners. Click here to learn more about this thrilling case.
Is there a piece of art that you are most eager to find?
The 13 works of art stolen from the Isabella Steward Gardner in Boston, MA (USA) in 1990 are still missing. The thieves are known to the FBI and are no longer alive. However, the artwork has never been located and there is a $10M reward for their return. These are such incredibly important works by Rembrandt, Vermeer, Degas, etc. that haven't been seen for 30 years.

I have offered to serve as a liaison between the Museum and the current possessors if they would only come forward to collect the reward. I am willing to donate my time to ensure that the reward is discreetly exchanged for the artwork and that no one is prosecuted for handling the stolen art. (This has been promised by local and federal prosecutors).
Can you tell us on which case you are currently working on?
I am trying to locate the famous James Bond car from the first few movies. It was stolen from a collector in South Florida and is believed to be in the Middle East.
The current possessor knows it is stolen and most likely does not care. One day, he might get called out or a relative with scruples may come forward. You never know.

The other major case I am working on is a Nazi-looted Degas sold by an art dealer in Hamburg Germany. The possessor is supposedly a Swiss/German who is terrified at being named publicly.
Right now, this collector can come forward to me and we can discuss the issues involved anonymously. He better hurry, however, because I am close to finding him and will expose him for who he is and what he has done or failed to do. Read more about it here: https://www.nytimes.com/2018/10/31/arts/design/nazi-looted-art.html
How is it to work with or against local and international authorities?
I have an excellent relationship with law enforcement the world over. As a lawyer, I always work within the law and never interfere in a criminal investigation. I know that law enforcement is understaffed and underpaid and that sometimes they need a little assistance or guidance on how to handle some of these art theft cases.
I donate my services to the police and am happy to assist them in solving their cases. However, the artwork eventually needs to be returned to the theft victim or their insurance company and governmental bureaucracies can be maddening. I do my best to cut through the red tape so the victims can recover their property in their lifetime.
How does your time at Ca Foscari affect your today's work?
I have taught courses on art theft and art recovery at many institutions and currently at Ca Foscari University in Venice, Italy.
I lecture often all over the world, including, recently at the London (Wine) Club at 67 Pall Mall in London.
It can be time-consuming but I enjoy discussing the various cases with professionals and it keeps me up to date on changes in the law.
Are you also open to cases in the Asian art market?
I have handled several cases in Japan and other Asian markets. I am currently working on a stolen Joshua Reynolds painting hanging in a Tokyo Museum.
What are some key learnings that can be passed on to non-professionals about art recovery?
Collectors must keep and maintain records on their collections. Many of your readers already are used to doing this with fine wine and should do the same with fine art.

Update your insurance schedules frequently (since art and wine appreciate in value over time) and review security measures often.

In the event of a theft, contact local law enforcement and get a copy of the police report or crime reference number (even if the police seem disinterested), notify your insurance company and register the stolen artwork on private and public databases such as the non-profit Artive Database at www.artive.org.
Someday, the artwork will be located when checked against these databases or offered for sale in the marketplace. It is a lot easier to recover stolen artworks when I have the police and insurance documentation readily available.
Your work seems exceptionally interdisciplinary – swords, watches, jewelry, cars, sculptures, antique firearms and most importantly art masterpieces. Have you ever worked on a case of stolen fine wines?
I have recovered art objects ranging in value from 1.000 € to 80 million €. In fact, nearly 600 million € to date. These objects had one thing in common, they were uniquely identifiable. A watch with a special serial number or a unique painting or numbered print.
While I have worked on a couple of stolen wine cases, it is very difficult to prove that the wine that has been located is an exact match to the collection that was stolen. Since many bottles have been produced, identifying features need to be affixed and recorded.
One of the first questions I face when making a claim to a stolen object is "how do you know for sure that this item is the same one as the one that was stolen?" It is crucial to the recovery process to get past this hurdle.
I once had a few bottles of 1982 Chateau Mouton Rothschild stolen from my own collection by a contractor working in my home. He thought I wouldn't notice and I was infuriated. While the insurance company paid out on the loss, it was not the same as being able to experience and enjoy the bottles at the right time and place.
I have developed a hardened stance against criminals and art theft.
What is your favorite wine?
Open a well cellared Amarone della Valpolicella or a Cannanau Riserva di Sardegna and I'll talk about art crime all night!
Thank you, Chris, for taking the time to provide such gripping insights. We wish you all the best and luck with your current and future cases!
Read more about Chris and Art Recovery International on www.artrecovery.com